The Imperial War Museum Duxford is home to a series of World War II airplanes. It is also renowned for their air shows staring their collection beautifully restored airplanes. You'll see Spitfires or a Catalina and sometimes Sally B at other air shows. But you don't often get to see them in 1 show. Going to the September show at Duxford therefore was a treat to me.
I am absolutely mesmerized by the beauty of the PBY Catalina. I've been waiting for a few years now to get a couple of nice photos of it. So I was happy to see it fly against a clear blue sky.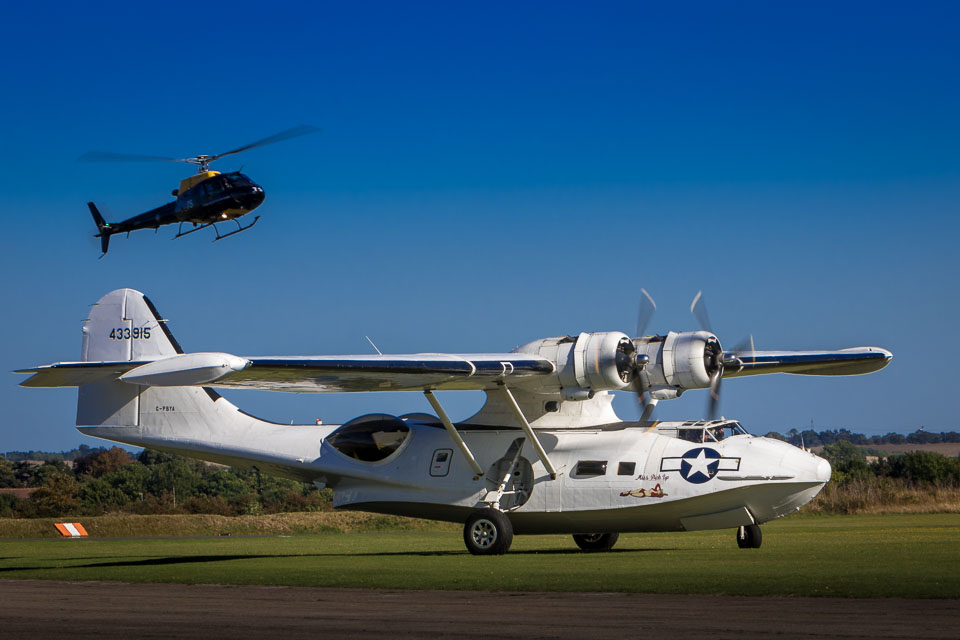 Sally B is the only airworthy B-17 Flying Fortress in Europe. See is the star in the movie Memphis Belle and is based at the museum in Duxford. Her crew is doing an awesome job at keeping her in shape.
And what would an air show in the UK be without those 2 very famous British-design warbirds? I had not seen an Avro Lancaster "Dambuster" fly for over 10 years I think. And I'm not sure if I have ever seen so many Spitfires take the air at the same time.
http://www.victorie.com/wp-content/uploads/2016/06/Logo.png
0
0
Kris Saelen
http://www.victorie.com/wp-content/uploads/2016/06/Logo.png
Kris Saelen
2016-10-07 16:52:33
2016-10-04 17:30:28
Duxford Air Show - Meet The Fighters