Accessing Results from Your Photoshoot
I will deliver results from your photoshoot in an personal album on my Dropbox and send you the link via mail, SMS or a DM on our usual communication channel. The link will look similar to this (link below does not actually work, it is for demonstration purposes only):
You do not have to have a Dropbox account. You can access the album via any web browser on personal computer, tablet or smartphone. I recommend using a personal computer as it is easier to navigate, and the best way to download and archive your photos.
Simply click on the link to get directed to your album to be directed to your album. Your browser will open and a window similar to the one below will display: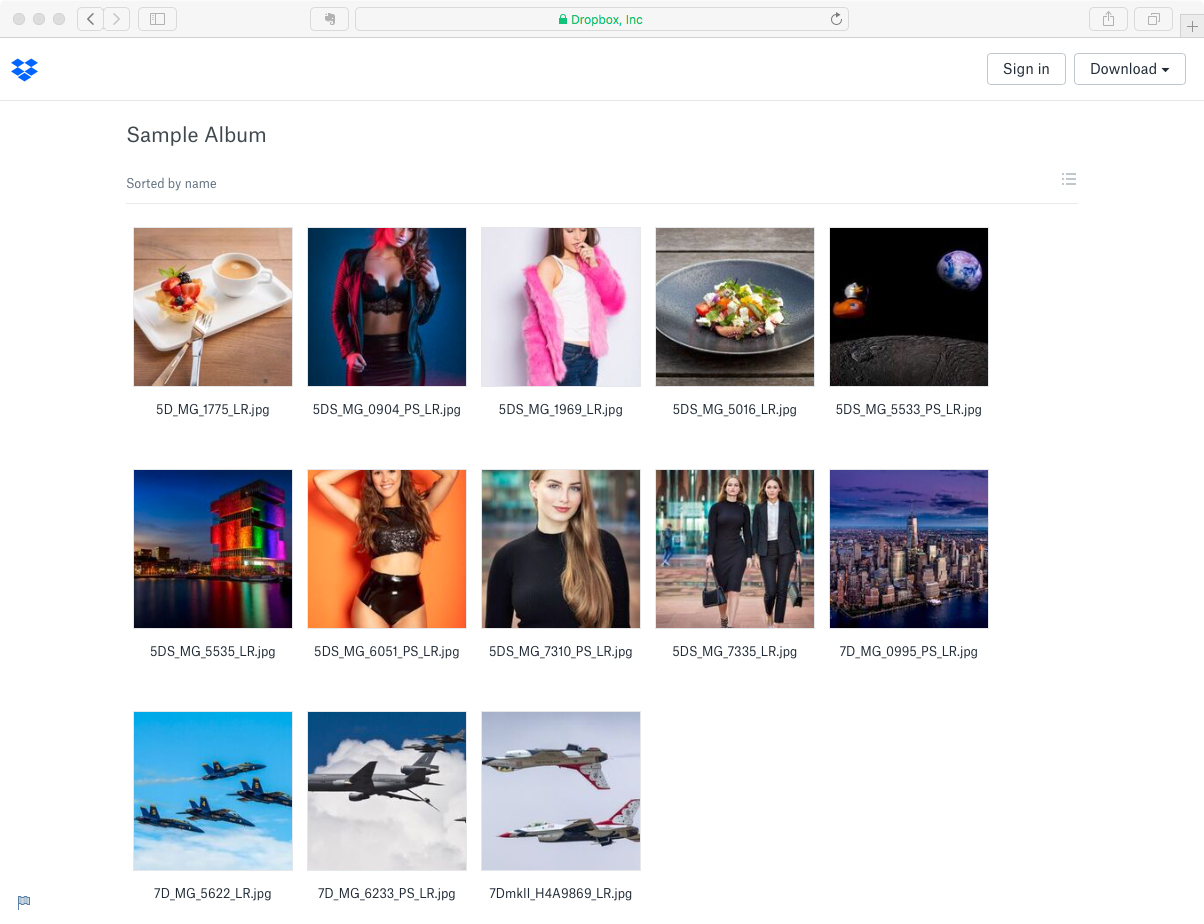 Next click on the Download button in the top right hand corner and select Direct download from the drop down menu (see below). That will automatically download all photos in the album to your local hard drive.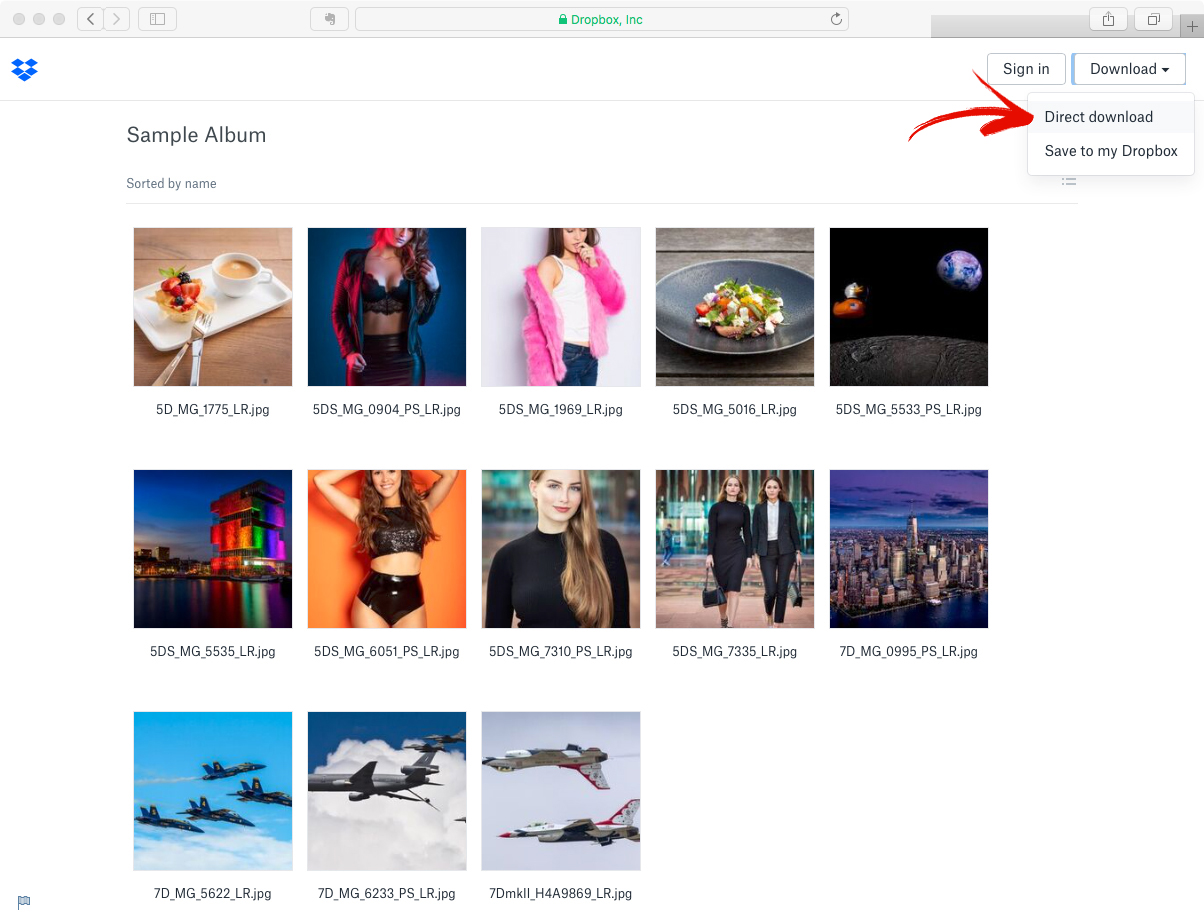 If you are using your tablet or smartphone follow these steps (illustrations below, left to right):
Open the link in your tablet's or smartphone's browser;
Click on the button Or continue to the website;
Click on the 3 dots in the top right hand corner to open the extra menu;
Select Direct download from the extra menu to same all photos to your tablet or phone.