My Buddy Michel Keppens and I have found a little bit of paradise hidden in the heart of Belgium. We had been talking on and off about doing a photo shoot together. Not just something that you trough together in a couple of minutes, grab the 1st model you can find, head on out, start to shoot and hope for the best.
We wanted something that was a bit more carefully planned. Since it is summer, we decided on a swim wear shoot: somewhere on a tropical location. We found this little river in a nature preserve in Belgium that could fit our needs. We went location scouting, put together a mood board, blocked 3 dates in our calendar, booked models and makeup artists for all dates, and… Last week we went out for our 1st shoot in the series.
Models Magalie and Lizzy joined us on our 1st trip to the Ardennes. They were impressed by the beauty of the location. If you consider that I found the location doing some Geocaching, that is kinda cool.
Michel and I had booked models that would mind posing in latex swim wear. Because, of course, no shoot this big with me as a photographer would be complete without it involving latex. Lizzy wore a red polka-dot set from Westward Bound and Magalie wore a daring one-piece suit designed by William Wilde.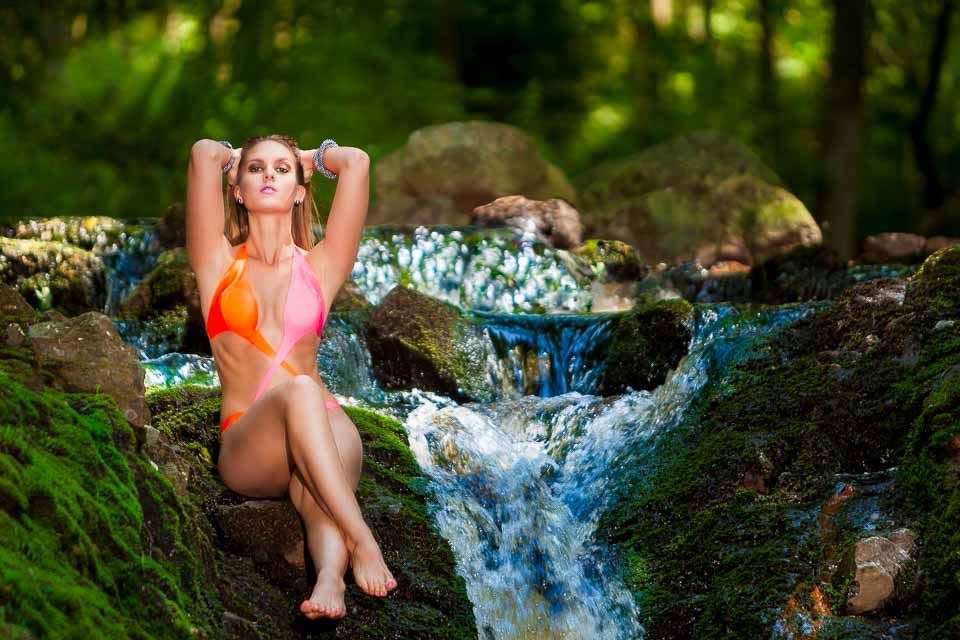 I enjoyed a day out with these 2 lovely ladies and my buddy Michel and I look forward to another shoot in this series. I will leave you with this little look behind the scenes with Magalie and Michel.